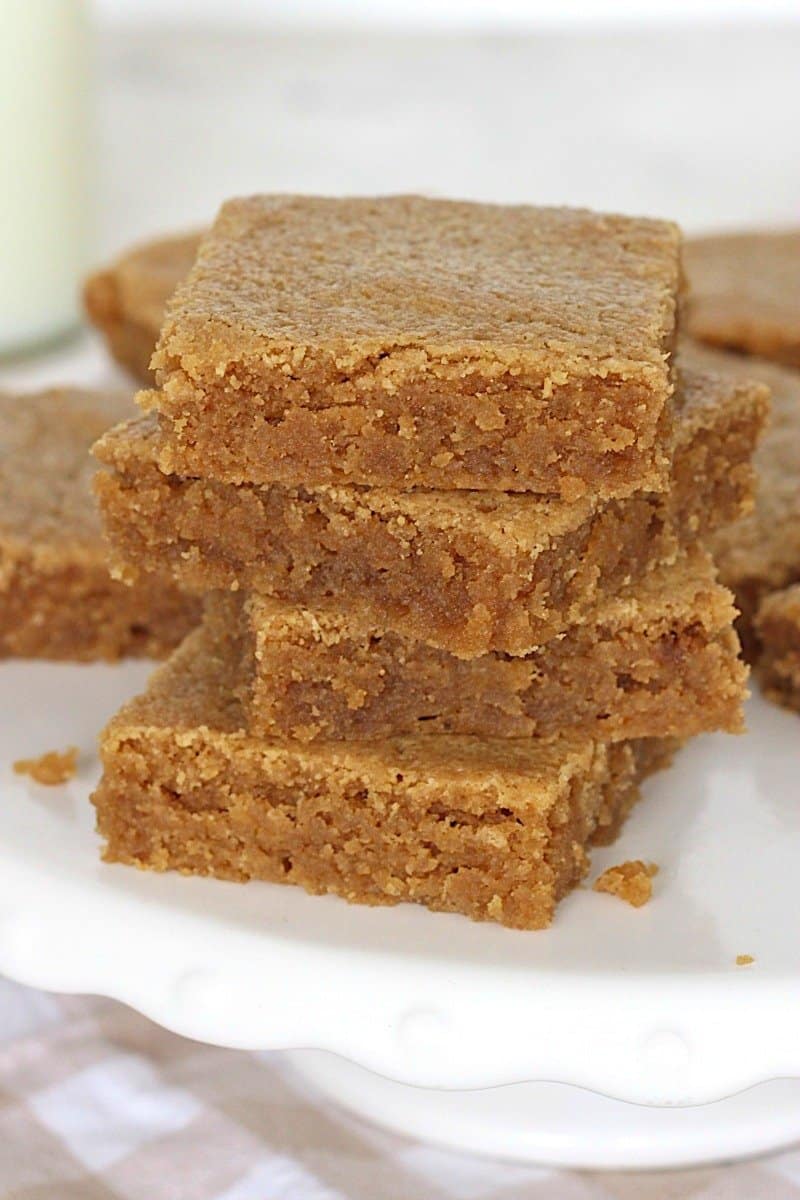 Ingredients:
1 1/4 cup rolled oats (to grind into a cup of oat flour)
2 1/2 tsp baking powder
1/4 tsp sea salt
1/4 cup stevia or one mashed banana
1/2 cup brown sugar
1/2 cup peanut butter
1/3 cup nonfat greek yogurt
Directions:
Pre heat your oven to 350. Start by processing your oats into flour, add the baking powder and salt. Then cream together peanut butter and greek yogurt. Then add you sugars and banana if you're using one. Add you wet ingredients into your dry and mix, mix, mix.
Pour into a prepared 9×9 pan and bake for 25-30 mins. The oats and fat free qualities or this recipe make it a little dry, so take it out a little early to keep it moist